Cape Town International Airport (CPT)
Use this website to quickly find the most important information about Cape Town International Airport: Flights (Departures, Arrivals), Parking, Car Hire, Hotels near the airport and other information. Plan your travel to Cape Town Airport with the information provided in this site. Check Cape Town Travel Guide at Bautrip for more information about Cape Town.
Cape Town International Airport (IATA: CPT, ICAO: FACT) is the primary airport that serves the capital of South Africa, Cape Town, and surroundings. Is the second busiest airport in the country and the third one in Africa.

Located approximately 12 miles (20 km) from the city centre of Cape Town, CPT airport operates with international and domestic flights. Is the only airport in the Cape Town metropolitan area that offers scheduled passenger services.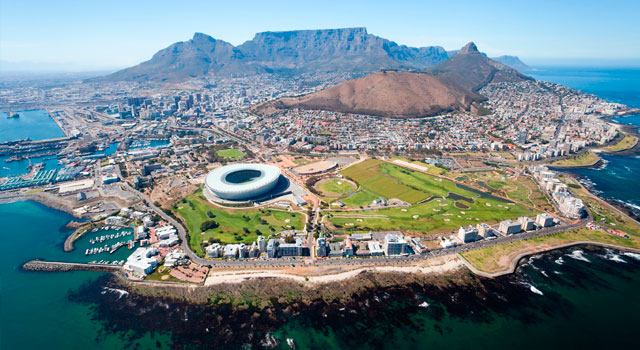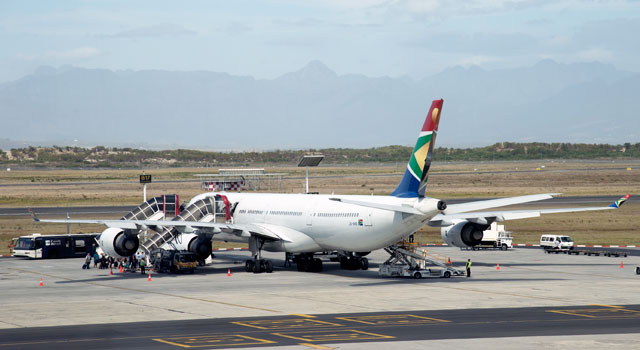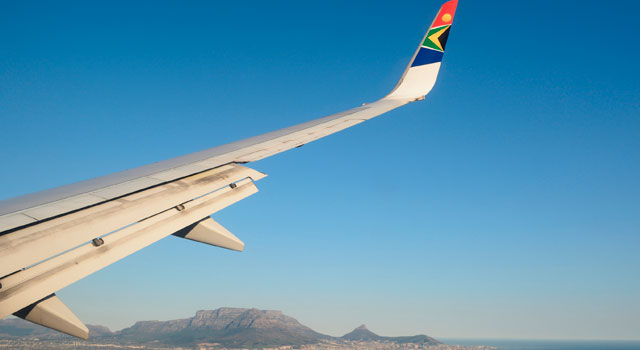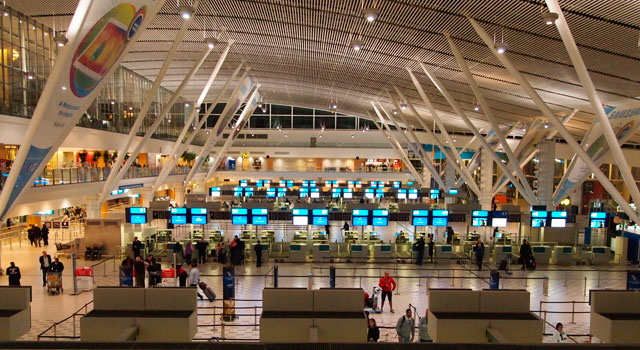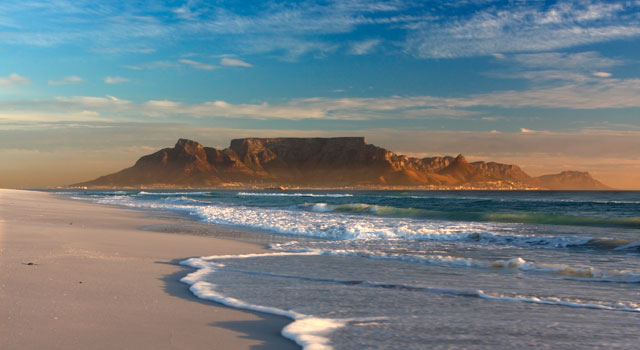 The airport has direct flights to several destinations in Africa, Europe and Asia. It also has direct flights to South Africa's other two main urban areas, Johannesburg and Durban, as well as flights to smaller centres in South Africa.
The total passenger traffic in 2015 was 9,700,000 passengers. The busiest season of the airport is from November to March. One of the improvements that allowed the airport increase the number of passengers was the celebration of the 2010 FIFA World Cup.
Terminals
The airport has domestic and international terminals, linked by a common central terminal were all check-in take place, so it can be considered that the airport acts as a single Terminal airport.
The departures are located in the upper floors and arrivals in the lower floors.
International Terminal: It is located at the north, is required to firstly check-in into the Central Terminal.
Domestic Terminal: It is located at the south, is required to firstly check-in into the Central Terminal.
History
The airport was firstly opened in 1954, replacing Cape Town's previous airport. In preparation for the 2010 FIFA World Cup, Cape Town Airport was extensively renovated and expanded. The main focus was the development of a Central Terminal Building which allowed to link both terminals, international and domestic. Currently the terminals share a common check-in area. In November 2009 the departures level was opened but the entire building was opened in April 2010.
Airlines and destinations
There are 24 airlines operating at the airport, with nearly 100 destinations. All the airlines that operate in South Africa fly to Cape Town Airport. It is a major gateway for tourism in the country.
Some of the flights to International destinations are only seasonal as Paris, Zurich, Munich, Frankfurt.
The busiest route from the airport is the connection to Johannesburg with more than 4 million passengers annually, being one of the ten busiest routes in the world.
Transportation
- MyCiti: The MyCiti bus rapid transit offers direct connections from the airport to Cape Town city centre (Civic Centre Bus Station). Frequency every 20 minutes from 04:20 to 22:00.
- Taxi: The taxi rank is in front of Central Terminal.
- Car Hire: It is one of the best options if you visit Cape Town area for tourism. Check prices here
Contact information
Call centre Tel: +27 (021) 937 1200 Address: Private Bag X9002, Cape Town International Airport, 7525
E-mail: customercare@airports.co.za